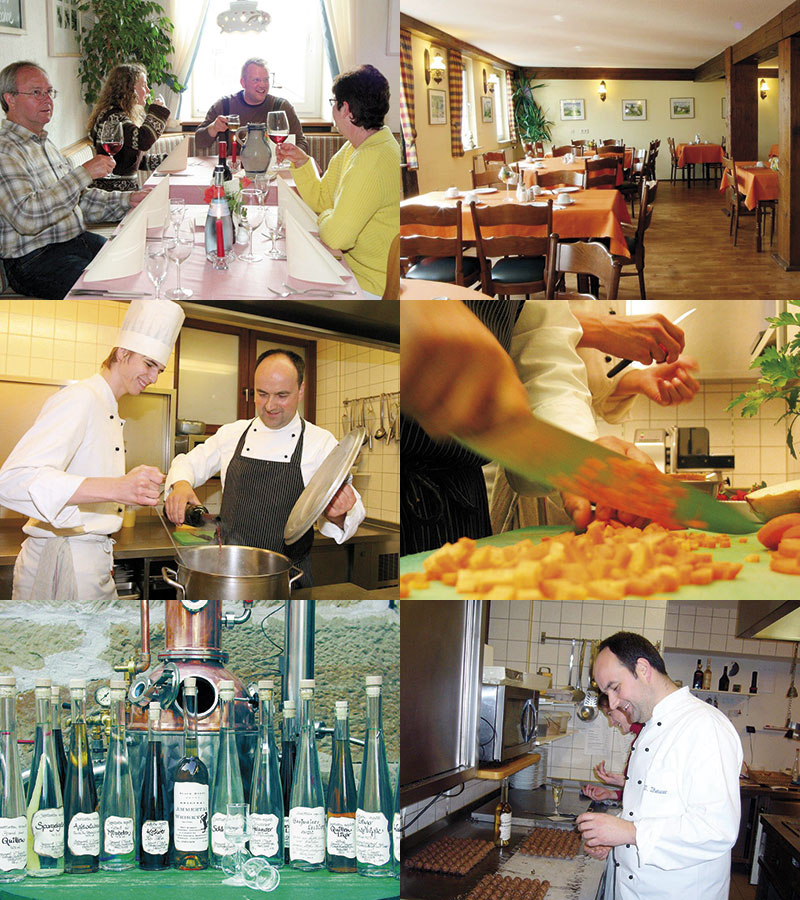 Our cuisine includes the most natural variety of swabian and non-regional cuisine. Fresh and carefully selected products are the basics: Fantasy, variety and individual wishes are the ingredients. The result might be hard to describe, but is easily enjoyed. Whether vegetarian, solid swabian or as a gourmet meal – the Lamm leaves nothing to be desired. Volker Theurer , your chef, puts emphasis on carefully selected food and beverages.
Our guests should feel at home very simple - Ines Possegger and your friendly service team is attentive and happy to entertain you.
Opening times at the restaurant:
Monday - Saturday from 17:00 clock and by appointment
For your celebrations, festivals and events, we are also happy to be confirmed outside of our regular opening times are available!
Distillery opening times - Specialty Sales "in Brennereistüble":
Monday - Friday from 8:00 - 12:00 clock and from 14:00 - 18:00 clock
Saturday from 8:00 - 18:00 clock